Take A Stand Against Hunger
Use Our Lemonade Stand Kit To Host A Fundraiser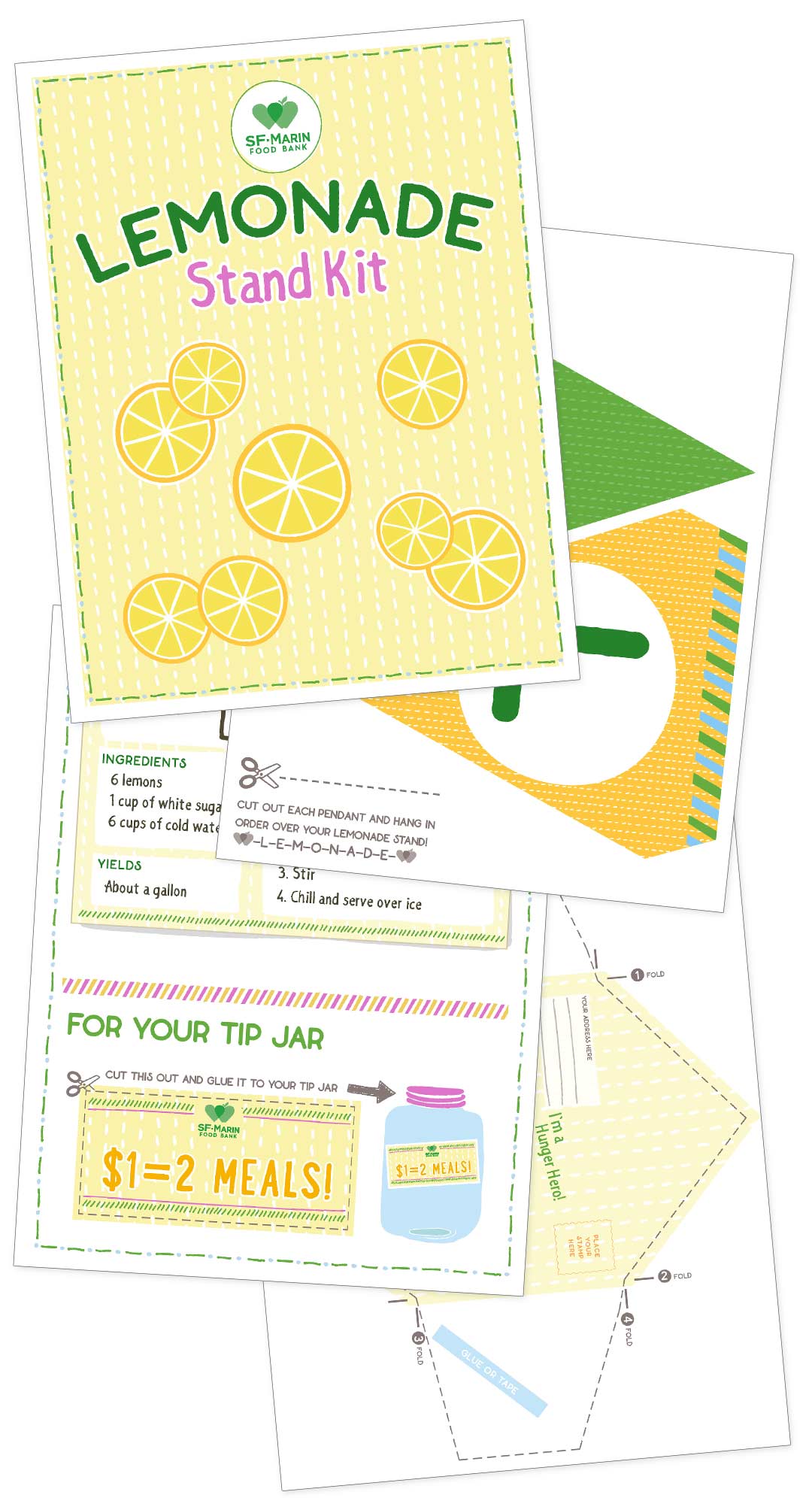 1 in 4 people in San Francisco and Marin faces hunger every day. You can't see on the outside who is hungry but hunger is everywhere - at schools, at work, among grandparents and neighbors.
You and your kids can take a stand against hunger by hosting a lemonade stand to benefit SF-Marin Food Bank.
By raising money with your lemonade stand, we can feed children, seniors and families right here in our community.

1 in 4 neighbors in San Francisco and Marin is hungry
The Food Bank can turn $1 into 2 meals
What You'll Find Inside Your Free Kit



Garland Flags
Label For Your Tip Jar
Donation Envelope
All you need is a pair of scissors, a piece of string, a pitcher, cups, some lemons and sugar and a busy street corner or event.

Take Photos & Promote Your Stand On Social Media
Tag us so we can re-post!
#LemonadeStandAgainstHunger
You & Your Kids Can Take A Stand!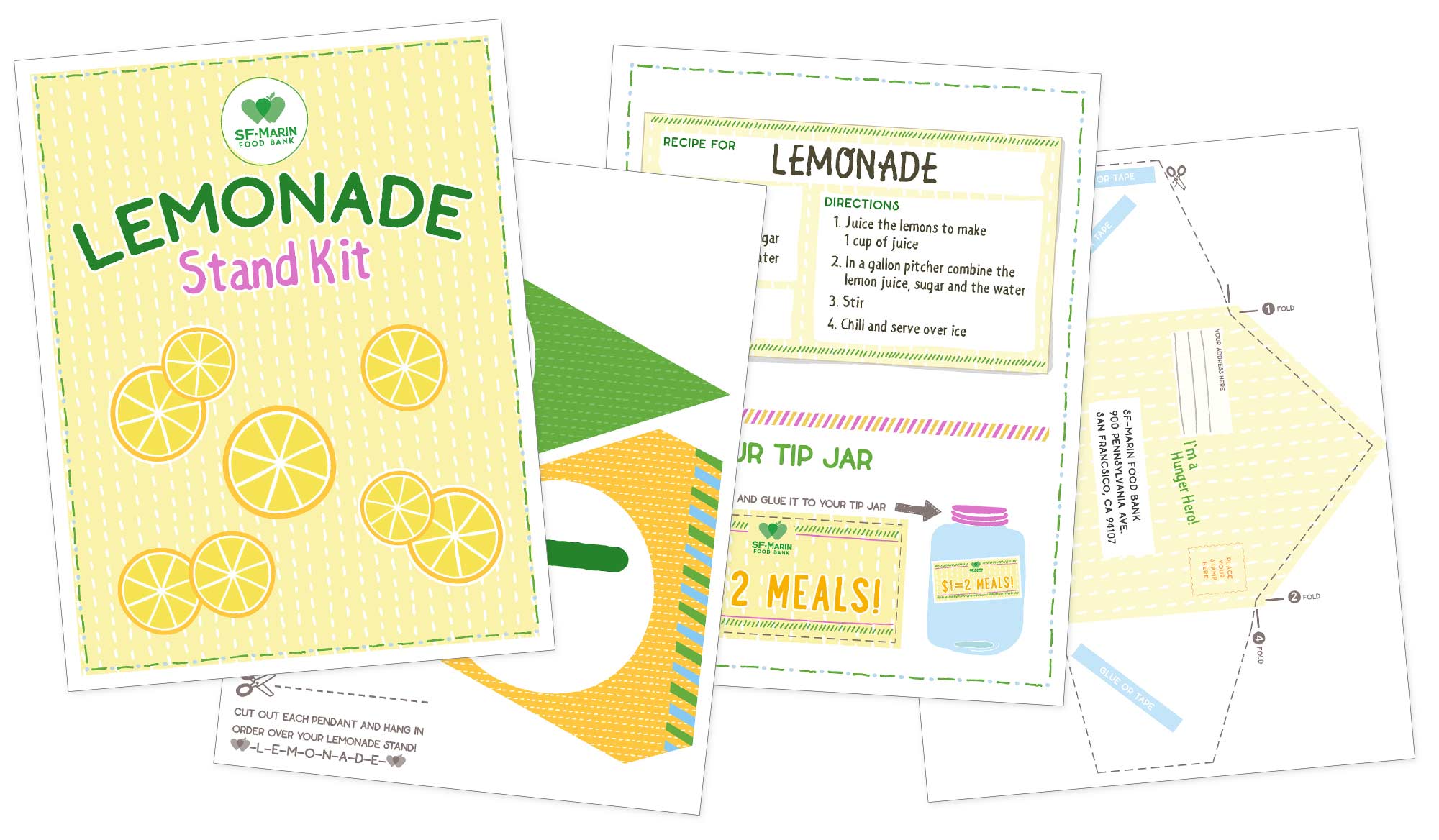 Download a FREE, printable Lemonade Stand Kit, which contains everything you need to host a successful fundraiser.

After Your Lemonade Stand
Turn the cash you raised into a check and use the envelope in the kit or any other envelope and mail it to us:
SF-Marin Food Bank
900 Pennsylvania Ave
San Francisco, CA 94107
Or you can make your donation here:
You are also welcome to deliver the money in person to the Food Bank.
Copyright 2017 © SF-Marin Food Bank
The Food Bank is a 510(c)3 nonprofit organization.
Our tax identification number is 94-3041517.